2020 Product Highlights
Display 1 - 93 of 93 Companys
Page 1

ACO Hygiene First As one of the world's leading commercial drainage specialist the ACO Group understands the critical role that drainage plays in a successful commercial food and beverage preparation and processing business. Please visit our stand K30 at Propak Philippines
Adhesives and Paints Application Systems, Inc.

The JET Rapid is the ideal printer for high output and an exceptionally wide variety of applications. It combines top speed with absolute reliability, and it guarantees legible codes and maximum efficiency for production.

"To produce recyclable packaging material from polyolefin or paper that protects against oxygen and/or moisture degradation, barrier coatings manufactured by Aegis Packaging is a key component."
Alan Machinery Import&Export Co.,Ltd

Applicable for packing various products, new design, beautiful appearance, reasonable structure, more advanced technology. 1.Stepping motor control 2.PID temperature controller 3.Micro-computer processor 4.Stainless steel material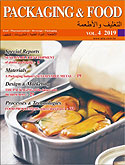 The Packaging & Food (PF) magazine is a specialized business magazine, which provides information about the latest development and technologies in the Packaging, Printing, Plastic and Food Industries.
American Technologies, Inc.

Anytron digital color label printer Any-002 is an optimum technology solution for small batch printing. Equipped with a 600*1200dpi high resolution color laser engine, it supports high precision printing using toner. With the ability to print on continuous roll material as well as pre-die-cut label stock.
Asia Food & Beverages Report (Consumer Goods Intelligence Pte Ltd)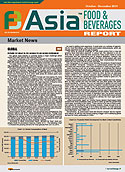 We are the publisher of Asia Food & Beverages Report, a leading regional publication for the Food & Beverages Industry. This report covers latest market news, investment activities, and latest developments in packaging, technology, ingredients and distribution. It also tracks latest regulatory changes that affect the industry. For more information, visit www.asiafoodbeverages.com
Asia Integrated Machine, Inc.

Asia Integrated Machine Inc., - Solving Tomorrow's Industrial Challenges Today. We are the Philippine's leading Food Industry Expert. We provide Solutions. - Process Line Integration - Inspection System Upgrades - Quality Printing and Coding - Robotic Applications - Warehouse & Logistics Automation

Mimasa is a crate and pallet washer. Maximum output is up to 1,500 crates per hour. The machine can also be fitted with a drier.

The QL400 Semi-Automatic Stretch Wrapper is the first intelligent, intuitive, and instructional Semi-Automatic Stretch Wrapper from the USA. The latest addition to Lantech's LeanWrap® series, the QL-400 produces safe-to-ship profiles quickly and easily for any load configuration.
Avant Equinox Group Industry Solutions Inc.

Siemens Digital Industries Factory Automation Siemens Digital Industries Process Automation Siemens Digital Industries Software

Make your products look protected and presentable in the market by using our high quality packaging materials such as POF, PVC, PET, OPP, and PE. These materials can run effectively and efficiently with our own various type packaging machines. Benison, specialist of packaging machinery and materials.
BG Container Glass Public Company Limited

BGC or BG Container Glass Public Company Limited conducts business by producing and distributing of glass containers and other types of packaging such as plastic lids, plastic bottles, crates, and corrugated boxes.

INMATEC PNC NITROGEN GENERATOR Novel PNC technology increases the efficiency thanks to innovative flow technology and advanced vortex technology - more nitrogen is produced with lower compressed air requirements. Advantages: - can be fully integrated - ultrapure nitrogen (6.0) - in-house production - significant cost savings - remote control technology
Boldgates Resources Sdn Bhd.

Boldgates Resources Sdn Bhd is an Engineering based company in Malaysia which specialized in manufacturing Spiral Chutes, Spiral Conveyors & Metal Fabrication Turnkey Products. Our products are suitable to use in Airport Baggage Handling, Mail and Parcel Distribution Centers, Package Handling and Food Processing Plants.

ROAST MASTER 20 Turn the full green bean potential into your roast flavour signature. - Process flexibility for great flavor genereation. - Full variable burner for flexible energy intake. - Easy data management and next generation connectivity.

EOS 2 mobile: mobile printing In production, warehousing or agriculture, wherever labels are required and access to electricity is missing. 24 V input voltage enable the printer to be power supplied by any powerful battery.

Indoor Silos in Antistatic Trevira Fabric, proper for the storage of powders, provided with mechanical overpressure safety valve and vibrating cone which allows a complete discharge of product. Silos could be weighted on cells and you can check product's quantity in real time thanks to a microprocessor fixed on silos
Clearpack Singapore Pte Ltd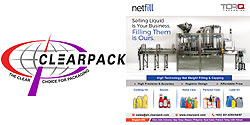 Solution for all Packaging automation needs
Filling and Capping
Labelling
Inspection
Case packing systems
Case and Bag Palletizing Turnkey supply
HFFS machines sachets and doypack
Multilane sachet and stickpack machines
Conveying and Packaging Co., Inc.

New Videojet 1580 Videojet 1580 is enabled with Videojet OPTIMiZE software that analyses printer performance, a built-in make-up reserve tank enables the printer to run for a minimum 8 hours after the cartridge is empty, providing operators with ample notice to replace it during normal line changeovers or shutdowns.

Dedicated to high quality, innovative designs and comprehensive conveyor platforms, we deliver products equipped to accommodate virtually any material handling application and provide efficient solutions for a wide range of manufacturing industries.

This printer is semi-automatic printing system for sheets in offline. By gating mechanism at feeding, it is able to remove bags easily. Adopted transparent cover, where it can be realized the condition of printing and remaining amount of ribbon at one view. High resolution thermal print head offers high-definition printing
Elgie Packaging Equipment, Inc.

The ELGIE Automatic Pick & Place Case Packer can be designed to handle plastic and glass jars or bottles, with capacity of 16 cartons/min. Packing head holds the jars or bottles without damaging the packaging material. With built in carton erector.
Elixir Industrial Equipment Incorporated

Linx 8940 The Linx 8940 provides felixible coding with up to 5 lines of print, on high speed production lines, and in challenging environments. With an IP65 rating, simple touch screen interface, and fewer maintenance interventions, the Linx 8940 is designed to provide high speed, low maintenance coding.
Eonmetall Systems Sdn Bhd

Eonmetall is a leading manufacturer of storage systems for over 25years experience in Malaysia and actively engaged in business that extend from the manufacturing of top quality metalwork, industrial processes machinery and equipment, flat steel products, easy to assembly steel storage system to strategic IT Solutions.

F&B Packaging Tech Inc is bringing in leading manufacturers of PET blow molding, packaging, canning and more, from around the world.

The Philippines's Leading Plastic Packaging Manufacturer for: • Personal Care and Cosmetics • Food and Beverage • Household Products

INTELLECT Empty Can inspect and identifies defects in empty cans before they are filled or seamed, reducing downtime and increasing production line efficiency for food and beverage manufacturers. The INTELLECT Inspection Support Unit tracks each container determines container quality and monitors the production equipment and process.
Flex-Auto Industrial Corp.

Manufacturer & Exporter * Standard & Modular Components. * Easy Installation and Adjustment. * Reliable Quality and Reasonable Price. Design - Layout - Installation Factory Automation Conveyor System * Food, Beverages & Plastic Bottle Ind. * Bearing, Automotive & Machine Parts Ind. * Cosmetic, Detergent & Tissue Paper Ind. * Electronic, Electric & Cigarette Ind.
FPT Food Process Technology Co., Ltd

With HPI 350 SIEMENS touch PC, the customer utilizes: - A variety of options to own requirements and production processes. - Suitable for all kinds of meat with and without bones. - An industrial design and ease of maintenance. - Synchronous stroke and beam walk speed - Homogeneous stitch movement
Fragstar Corporation Sdn., Bhd.
All Plastic Food Packaging & Shopping Bag and Many more
Fujian Xiangda Import & Export Co., Ltd.

We are the manufacturer of Tinplate, Printing Tinplate, Easy Open End, Normal lid, Tin Can, Twist Off Caps, Peel off, Canned food and related Metal Packaging.

Galaxy Sivtek has widest range of Sieving & Filtering machines for more than 12+ industries including sublime industries like food, beverages, and pharmaceutical. We manufacture elite sifters, separators & filters in various variants ranging from round vibro sifters & rectangular separators to centrifugal sifters.

With the introduction of the GMS 5000 ECD model, the Gericke Multiflux?? batch mixer line received its largest model so far. Despite the maximal useful volume of 4000 litres, the mixer provides the same outstanding accessibility for cleaning and short mixing time that the GMS mixer line is known for
Handyware Philippines, Inc.

Features: 1. Interactive LCD touch panel display allows for easy and friendly operation. 2. Servo motor drives end seal to increase stability of the sealing function. 3. Simple, functional, low maintenance construction. 4. Vacuum belt film draw down system is controlled by servo motor. Application: Coffee, milk, powders, granule, etc.
Hassia Packaging Pvt Ltd.

Hassia offers complete packaging solutions for a wide variety of industrial and consumer requirements. We have modular machines in each vertical, which could be configured for the application and accuracy requirements at different price points to suit our customer's budget.

The latest generation FastBack® Horizontal Motion conveyor system featuring the FastBack® Revolution® Proportional Gate is the industry's safest and only truly proportional gate. The gate accurately meters product flow from distribution conveyors to weighing and packaging stations and significantly multiplies accuracy of product stream to ensure consistent, continuous feed.
Hiroyuki Industries (M) Sdn Bhd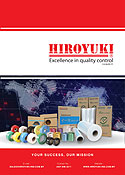 We are specialist in manufacturing of high quality PP & PET Strapping Bands,Cast Stretch Film for the past 18 years.Currently we are expanding our Business to B2B Food Grade rPET Resin and Premium Grade PET flakes-1st Maker in Malaysia with latest technology for production of High quality rPET resin
Hosokawa Alpine Atiengesellschaft & Co.

The new HX Select extruder is ideally suited for processing materials such as LLDPE, mLLDPE and PCR and bioplastics. With an energy saving of up to 20 per cent versus standard grooved barrel extruders and an up to 50 per higher melt performance, HX Select ensures more efficient film production.

igus® Low Cost Automation - Delta Robot Cost effective and lightweight modular system capable of 60 picks/min. Lubrica
Industech Automation Systems Inc.

GRIEGER aluminum profiles is developed to provide solutions in various assembly and construction needs. Grieger system is simple and flexible just like "LEGO" system, FLEXLINK conveyor system is a Flexible Modular conveyor designed for different types of application and Automation.
Industrial Water Engineers (M) Sdn Bhd

A complete turnkey treatment solutions for potable water, industrial wastewater, pure water and sewage. Our project references (5 large chicken dressing plant, 1 seafood processing, 1 piggery farm) in Philippines signify our presence in various industries of this fast growing economic, to provide proven and cost-effective solutions.

F-Line F200 is fully electronic vacuum stuffer for straightfilling, portioning and linking. Respectively, LIMA is dedicated to QUALITY in meat Separation, best in the industry. Mechanically simple and robust design. Preserving the best conditions of mechanically separated meat.
J.C. Domingo Enterprises Corporation

Can Making | Can Packaging – Food & Beverage | Online & Offline Inspection Systems Food Manufacturing – Machines & Supplies | Aftermarket Machine Parts | Technical Services Lithography | Metal Fabrication | Consultancy | Consumer Solutions | Trading
Jacob White Packaging Ltd

Jacob White a UK family company are firmly established in the Philippines are helping all businesses large and small with the packaging requirements. This year we are sponsoring the Filipino Bobslay team who will be participating in the next Olympics.Please visit us on stand D21 to support your team
Jaw Feng Machinery Co., Ltd

Thermoforming Packaging Machine B420 It is made of stainless steel, in line with food hygiene and safety. High-speed production can reduce considerable labor costs. It can be used to package powder, paste, solid and liquid materials. We also offer a variety of options for this machine.
JBT International (Thailand) Ltd.

JBT Batch Retort Sterilizers are all equipped with a Steam Water Spray System (SWS), ensuring uniform and efficient thermal processing of your packaged foods. JBT Frigoscandia Freezer created the frozen foods market as we know with a variety of breakthrough products, including the self-stacking GYRoCOMPACT Spiral freezer, the FLoFREEZE IQF freezer.
JSS Machinery Corporation

Packaging Machines use in Food Manufacturing,Pharmaceutical,Personal Hygiene,Beauty products and other industries. Reliable machineries to support your production output with the aim of delivering quality and high efficiency rate resulting to profitable operations. Durable machines with low maintenance requirements these machine are the best investment option.

Lubriplate Food Grade Lubricants in partnership with Jupp & Co., Inc. NSF H1-registered Food Machinery Grade Lubricants designed to deliver 100% food, beverage and pharmaceutical processing lubrication capability.
Keed Automatic Package Machinery Co., Ltd

*BOX-MOTION END SEAL DESIGN *HANDY BELT DESIGN : EASILY REMOVABLE BELT *BELT FEEDING DESIGN: EASIER FOR USERS TO MANUALLY LOAD PRODUCTS *SUS304 MACHINE HOUSING

FCP series machines create a stable outlet in various small enterprises in the Philippines, machine features including small size, competitive output, grouping brand parts internationalization, QR code intelligent management, and complete after-sales service. This machine can also do a remote diagnosis system. It's an Easy operation machine for customers.

KRIRUB INDUSTRIAL SALES is one of the country's provider of highly engineered stainless steel equipment for food handling, food and beverage services, fish and meat canning operations, and other related processes for food production and manufacturing purposes since 1993.
Kwang Dah Enterprises Corp.

Kwang Dah is the largest and most professional manufacturer of Pharmaceutical & Packing Equipment in Taiwan more than 70 years. We have manufactured the series of machine: Capsule Filling, Counting, Blister Packing, Cartoning, Labeling, Liquid Filling, Plugging and Capping, Turnkey Project. Certified by ISO 9001 quality system, meets cG.M.P., FDA, PIC/S & CE, SGS.
Kyoei Dietech Philippines, Inc.

Engage in manufacture of dies, molds, jigs, components, parts and accessories; design of dies, molds, jigs, prototypes; and repair, modification & maintenance of dies, molds, jigs, components, parts and accessories.
Loopex Packaging Products Inc.

Manufacturer of high quality Form-Fill-Seal Packaging machines used mainly for Food Industry for packaging of snack foods and liquid or powder ingredients. Exclusive distributor of HENKELMAN Vacuum packaging systems, ROBOPAC Stretch wrappers and Taping machines, MERCIER plastic sealing systems and FROMM Strapping systems.
Mahatanee Industrial Co., Ltd

PET blow moulding machine made in Thailand. bottle volume from 250ml - 1000ml productivity 1000 bottle per hour
Megajoy Power Solutions Inc.

GS Pak BH 7500 Aseptic Carton Filling Machine GS Pak BH 9000 Ambient Temperature Icecream Filling Machine GS Pak Automatic U-Straw Application High Speed and Low speed GS Pak Automatic Cap Applicator GS Pak Automatic Carton Packer GS Pak Aseptic Paper Laminated Packaging
Miura Singapore Co Pte Ltd

MIURA Once Thru-Boiler (SLIM DESIGN) SI2000 GVS 98% Maximum Efficiency SI2000 FVS 95% Maximum Efficiency Miura Boiler's is the Best Partner of Energy, Water and Environment for being Environmentally friendly, with high boiler efficiency and low running cost.

The MCBalance is the highest standard in gravimetric dosing. It proves its value on a daily basis in all branches, under all circumstances in injection molding, blow molding and extrusion
Multiplex Packaging Sdn Bhd

Fruit Punnet
Narai Hayashi (Thailand) Co., Ltd.

Innovative industrial packaging solutions for the palletized goods.

SNACK EXTRUDER MODEL:SN-PF7 SPECIFICATIONS: Power Source:220V,2.2kw single phase Capacity:7-10kgs/hour Product Raw Materials:rice, corn grits, mung beans, etc Capability:Equipped with high performing gear motor Machine locally made with Japan made components, easy maintenance and machine start up, No heater required, independent raw materials dispensing motor Machine Size:L1100xW600xH1300mm
Northern Technology Co.,Ltd

The materials that can be packaged accurately by this machine ranges form fine power to granules and even to solid material. A wide variety of models and options will satisfy the user's any requirements improving the production efficiency.
Platinum Pro Plastic Co., Ltd.

Platinum Pro Plastic Pallets are produced from high quality raw material that is carefully chosen by our polymer engineers. Our company provides clients with various sizes of strong and durable plastic pallets for different loading capabilities.

PolyPaq Sdn.Bhd.specializes in manufacturing of industrial-grade strapping solutions. We develop professional, reliable & cost-effective strapping solutions to ensure cargo security for various industries such as constructions materials, wood, ceramics, steel fabrication, shipping cargo, container securing, agriculture, F&B, O&G, etc.
Precia Molen Asia Pacific Sdn Bhd

FX scales were designed for weighing bulk products in the extractive, mineral, cement, fertilizer or phosphates, agri-industry, sugar, recycling... The scales can be installed in a new conveyor or can easily replace an existing conveyor roller station. The accuracy of these scales can be from +/- 0.5 % to +/- 1 %.
Prime Opus Inc. / Kongskilde
Kongskilde offers multiple solutions for pneumatic transportation of finished plastic goods within production areas. Whether you need to move components directly from injection moulding to packaging, or from storage to packaging or assembly, Kongskilde designs bespoke systems that are automated, compact, and gentle to the components conveyed.

The specialized wafer baking plant RW series is suitable for the production of first class quality wafers discs. These machines can be Equipped with 60 or more baking plates (tongs) according to the required output. The standard size of the baking plates is 500 mm x 175 mm.

RadialPro Trading Inc. is a well'established company dedicated to quality and customer service improvement. In the last 5 years, RTI is involved the trading of packaging solutions wher we offer PET bottles, HDPE bottles, sprayers, pumps, jars and various packaging materials for cosmetics, personal care, consumer goods and pharmaceuticals.
Rieckermann Philippines, Inc.

SEYDELMANN BOWL CUTTER The high-speed machines guarantee first-class material chopping and mixing of the emulsion. The fine emulsion has a high protein yield, due to which water absorption is optimized and the quantity of required spices is reduced, as more of the meat's own substances supplying flavor are released.

The Russell Compact 3in1 Sieve™ has been designed for safety sieving hand-fed ingredients for the food industry, containing a low-level bag emptying station for easy unpackaging of bulk powders, a dust extraction system to safeguard operators' health and safety, and the Magnetic Separator™ for removal of all ferrous particles.

Autobag PS 125 OneStep™ can efficiently bag and seal your products. It features next-bag-out printing technology that is ideal for short run, order fulfillment, and e-commerce applications. High resolution graphics, text and bar codes can be printed on the bag, eliminating the need for a separate labeling operation.

See Hau Global Sdn Bhd employs the latest and most advanced technology in plastic pallet manufacturing- the injection and compression molding technique to produce Intraco plastic pallet with breakthrough results. Intraco plastic pallets are designed to meet differing needs of various industries; eg, pharmaceutical, electrical, food, paper, petrochemical, rubber.
Separation Techniques Pvt. Ltd.

USE IN PROCESSING INDUSTRIES TO REMOVE IMPURITIES/GRADE.
Shanghai Onlytec Industry Co., Ltd.

1.Marking closure without additive material 2.Save closure marking cost 3.Include Swiss IMD vision system 4.Easy to operate and install inline 5.Mark:test,numbers,images,symbols,bar and QR codes 6.CE compliant 7.Supply complete system
SP Robotics Techfit Holdings Pte Ltd

SP Robotics Techfit Holdings Pte Ltd-a system designer utilizing robotics technology in its application for industries. Our team possess the capabilities and expertise in creating smart working environment incorporating key functions such as "Pick and Pack", "Palletizing" and "Assembling of Food Packages".

The PRINCIPAC is a fully automatic high-performance bagging machine for open-mouth bags and, with up to 2000 bags per hour, it is one of the fastest in the world. Both pillow bags and gusset bags with a filling weight of 10 kg to 50 kg can be processed.

Autoclave / retort machine using cascading water process for all applications in food processing and pharmaceutical industries in cans, glass jars, pouches, plastric sealed trays... From 900mm up to 2000mm with all kind of accessories including platular heat exchanger.
Sweco Asia Division of Oilfield International Equipment & Supplies Pte Ltd

With 100 years of technological innovations, SWECO is the world leader in screening solutions. We offer a series of Round and Rectangle Separators for different screening requirements. There are standard models for general and food acceptable applications; FDA food grade and 3A sanitary compliance models for food & pharmaceutical applications.
Synergy Sales International Corp.

Packaging machines & materials are used throughout all packaging operations, involving primary packages to distribution packs. This includes many packaging processes; filling, sealing, & labeling,
Taiwan Association of Machinery Industry (Tami)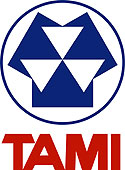 TAMI (Taiwan Association of Machinery Industry) was founded in October 1945.In recent years, TAMI has intensively conducted numerous machinery export promotion delegations, as well as trade fairs in domestic and international market places.

TBC Palletizer is applicable to various industries such as food, beverage, dairy, alcohol, edible oil, lubricating oil, cosmetics, pharmaceuticals, seasoning, and chemical industry. This device effectively saves manpower and space.

PET Preform Neck specification: Non-crystallized Neck Finish : Ø28mm PCO 1810&1881(Water filling, Aseptic filling, CSD filling), 3025?2925(Cold filling, Aseptic filling). Crystallized Neck Finish: Ø28mm, Ø38mm (HR, HPR)
Tien Tuan Pharmaceutical Machinery Ltd

TTP designs and provides complete solutions for oral solid dosage from raw material preparation, granulation, blending, blistering and cartoning process. The process can be intermittent or closed system depending on products and customer demand. The products are certified with CE, Atex, PED and comply to cGMP, PIC/s, EU-GMP.
Tongxiang Smallboss Special Plastic Products Ltd.

The main products of Tongxiang Little Boss Company are: PVC compound for shrink film, PVC granules for package, PVC granules for printable shrink film, unprintable shrink film matrial, plastic package raw material,PVC pellet for package,Plastic package raw material,PVC compound for shoes,PVC granules for cable,PVC granules for pipe fttings.
Toplax Trading (Thailand) Co., Ltd.

We import and Export 100% compostable packaging from Thailand, Japan, Taiwan. Our packaging made from corn, sugarcane, cassava using advanced technology. Also clean and safe for health.
Urschel Asia Pacific Pte Ltd

www.urschel.com The global Leader in Food cutting technology
VCP Trading International Corporation

VCP Trading International Corp. is an authorized Philippine distributor of various solution-based products such as; • Videojet Marking and Coding Technology • Duralabel Industrial Label Makers • Lincoln - Handheld coders
Versa Group Philippines Corporation

Anritsu QuiCCA is the overall quality management and quality control system for all of Anritsu's inspection equipment, spanning issues throughout all stages of production. For past logs, the software allows for auto-recording of inspection and auditing data, eliminating potentially inaccurate and cumbersome manual recording
Victorious Team Provider Corporation

Technical Service, Aftermarket, Machineries, Equipment Pouch Form-Fill-Seal, Can-Making, Can-Filling, Can-Closing, Processing Equipment, Laboratory Equipment, Leakage Testing, Twist Capping, Inline Packaging and/or Product Inspection. Products: Beverages (fruit juice, beer, water, carbonated softdrinks) Fruits (whole, diced, chunks, crushed, dried) Nuts, Pasta, Confectionaries (candies, chocolates, biscuits...) Processing, Filling, Closing, Sealing, Weighing, Packaging, Labeling, Microwave Drying, Inspection
Vipcolor Technologies Pte Ltd

VP750 is VIPColor's LATEST Industrial Color Label Printer. It is build on Memjet's Ultra Fast Inkjet Technology. VP750 combines the performance and reliability of our bestselling VP700 with Enhanced Water Resistant Printing Technology to produce vivid color labels at speed of 18 meters per min with highest resolution of 1600dpi.
Winner Inter Plas Co., Ltd

Winner Center Place Co., Ltd. is the Thailand's finest plastic injection molding manufacturer in plastic pallets, bins, containers and other related plastic products. Our "Dino" product lines are manufactured with highest precision, reliability and quality under the trademark "Dino Plus".
Wolf Verpackungsmaschinen Gmbh

The EPS II bagger combines smallest footprint, highest output speeds and low investment costs in a one of a kind packaging machine. It can pack, eg. 150g of potato chips at speeds of 100 B/min or even up to 140 B/min on different weights of extruded Snack food.