SUSTAINABILITY AT PROPAK PHILIPPINES 2024
We know sustainability is increasingly important to our attendees and exhibitors, as well as to our market as a whole. Running an exhibition like ProPak Philippines gives us lots of opportunities to improve our impacts environmentally, socially, and economically in our region.
We want to make our event more responsible and play a role in helping our markets improve its own sustainability through connecting people with the networks and knowledge they want to help solve the big challenges in our sector.
At ProPak Philippines 2024, we aim to accelerate sustainability and be able to run our event in an environmentally and socially responsible way whilst seeking to inspire sustainable development in the processing and packaging industries for the region.
We do this not only because our partners & attendees tell us that they care that our events are run in a responsible manner, but because it is the right thing to do for our customers, colleagues, and the communities we serve.
ProPak Philippines has been developed in line with an industry-leading event sustainability programme, focusing on: 
> Inspiring sustainable development  
> Running an environmentally responsible event  
> Running a socially responsible event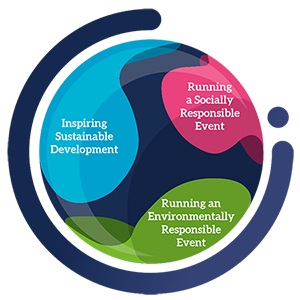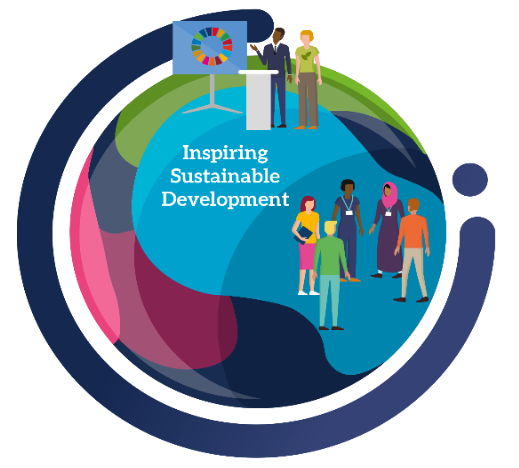 We focus on: 
> Using our content and partnerships to help support the sustainability of the market our event serves.

 

> Inspiring our suppliers, exhibitors and other stakeholders to deliver a sustainable event  

 
ProPak Philippines efforts include: 
> Conducting webinars discussing sustainable packaging. 
> Providing consultation inside Innovation Hub onsite for giving the guidelines on how to develop sustainable packaging 
> Sustainable pavilion onsite wherein exhibitors who have distinctive participation in any sustainable activities or produces sustainable products will be showcased.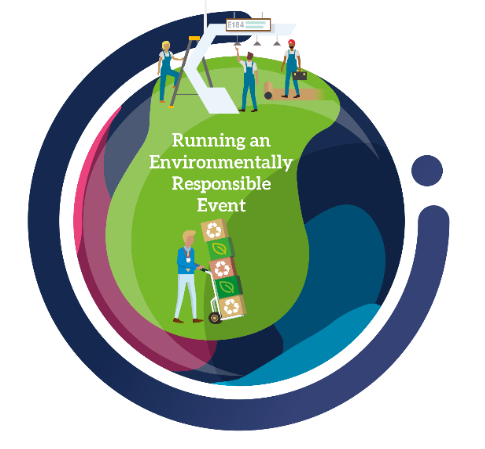 We focus on: 
> Reducing our event's carbon emissions 
> Creating less waste 
> Considering the sustainability credentials of the items sourced for the event 
ProPak Philippines efforts include: 
> Visitor ecobags and tumblers are reusable. 
> Water stations are around the venue so that they could refill their water bottles/tumblers instead of purchasing multiple plastic water bottles. 
> Reusing of the plastic badge holder 
> Visitor survey giveaways in ProPak Philippines 2019 were an eco-pencil that can be placed in potting soil so that a plant can grow once the pencil itself is no longer usable. 
> Onsite signages will be into digital screens 
> QR Codes for paperless onsite registration and for visitor and exhibitor surveys.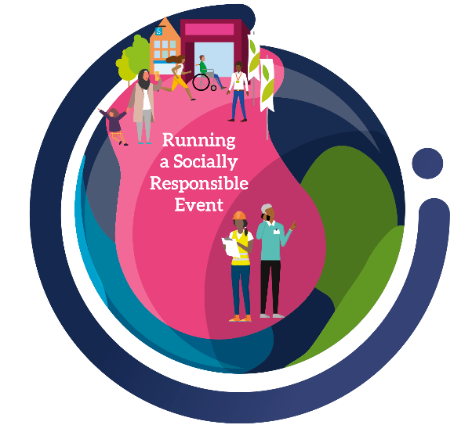 We focus on: 
> Doing business safely and ethically 
> Ensuring our event is a welcoming environment for all  
> Considering wellbeing and accessibility 
> Creating a positive impact on our host cities 
ProPak Philippines efforts include: 
> Creating a virtual platform that can be accessed from all over the world for an exhibition, conference and business matching. 
> Working with partner associations in various industry such as Food Technology, Packaging, Pharmaceutical, to drive the content and working partnership in different aspects for different level of business community. 
> Working closely with government agencies to help MSMEs in the country and improve their entrepreneurship.
Easy ways you can be more sustainable at ProPak Philippines
Here are our top tips on how you can help make this event even more sustainable.  
> Reduce the brightness of your screen and remember to hibernate your computer when not in use to help reduce your energy usage. 
> Make sure you take a break at regular intervals throughout the day. Getting away from your screen for a minute to stretch your legs, staying hydrated and having a healthy snack will improve your ability to get the most out of the event.   
> Be aware of our code of conduct and help us ensure a welcoming atmosphere of respect for all.  
> When talking to exhibiting companies remember to ask them about the sustainability credentials of their business and their products. 
> Most event resources have been designed to be easily viewed online or via a mobile device so please avoid printing where possible to help reduce paper waste. 
> Consider eating a healthy meat-free lunch during the event, it's good for you and for the planet. 
Well-being at ProPak Philippines
Maintaining a healthy lifestyle can make a huge difference to your well-being and physical and mental performance, whether in the office, at home, or at an in-person event. Although virtual events may not be as physically demanding as in-person events, they can be mentally challenging.  
Check out our tips on how to make the most of virtual events: 
> Start your day off right with some light exercise, yoga, meditation or stretching 
> Stay hydrated throughout the event with regular water breaks or other healthy options like fruit juice or tea 
> Take regular screen breaks between sessions, stretch, get up from your desk and move around 
Sustainability at Informa Markets
Our event is part of Informa Markets in the Philippines and the Informa Group.  Sustainability at Informa focuses on the long term impacts we have on customers, colleagues, the communities we work in and the environment.   
Many of our stakeholders are clearly telling us that sustainability (social, economic and environmental) is something that is no longer a nice to have but a necessary part of any event.  We want to make sure we're meeting those expectations and we believe that being sustainable is the right thing to do.  
We also recognise that it's not just about the way we produce our events and products but recognizing that we have a role to play in providing a space to work in partnership together with our markets to inspire the sustainable development of the industries we serve.  This is an ongoing process for us and we're looking for ideas of how we can improve.   
More information about our work so far can be found on the www.informa.com/sustainability including our latest sustainability reports. 
Informa and its events have received numerous awards and recognition including: 
Contact us and share your story
Would you like to work with us on the sustainability of our event? Would you like to share your own story and efforts?  Got an idea? Contact the event team or reach out to Informa's sustainability team for more information:  [email protected]m